Welcome to Space Payload Laboratory
歡迎光臨太空酬載實驗室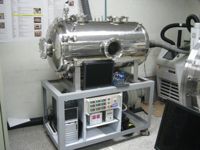 Space Payload Laboratory (SPL) was established as common facilities in
Graduate Institute of Space Science
,
National Central University
since 2006. It was mainly funded to advance Space Science Technology and Astronomy under a plan by NCU to develop first-class universities and top-level research centers from
MOE
, Taiwan.
在國立中央大學太空科學研究所葉惠卿前所長的協助下,於
2006
年開始設置太空酬載實驗室。過去經費主要來自教育部提供中大的五年五百億計畫,現多以太空酬載實驗室的自籌經費為主。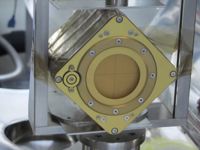 The SPL provided Taiwan's space community fundamental infrastructures for payloads in
designs
,
analysis
,
fabrications
, and
tests
.
In the 1st 5 years
,
scientific missions
were carried on
sounding rockets
.
In the 2nd 5 years
, we focus on designing/fabricating science payloads for
satellites
to provide
products
and
test services
.
首五年,我們學習製作適合我國探空火箭的科學酬載。後五年,我們已邁向衛星級的科學酬載,完成福衛五號的先進電離層探測儀。逐步建立設計、分析、製作、與測試太空酬載的基礎環境。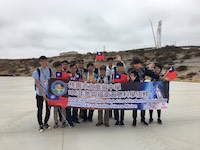 Space educations and outreaches
are always our main obligations. We have provided opportunities as much as possible for students to explore space via science missions of
sounding rockets
and
satellites
. Graduates and undergraduates who are interested in space payload and experimental plasma physics are welcome to
join our ranks
.
我們支持太空教育與各項推廣活動,學生可經由探空火箭與衛星科學任務
來學習如何探索太空環境。歡迎有志太空酬載
的學生就讀中大
大氣科學系太空組
或
太空科學研究所
,加入我們的行列。